Paul van Manen – Marataba, South Africa
Paul is father of 3 teenagers aged 17, 15 and 10 and married to Annemarie. After working as a change manager in business IT at ING, he decided to become self-employed 8 years ago. "Working for myself as a program or project manager suits me well,' says Paul, 'I wouldn't want it any other way." This gives freedom, which is important to me. Paul is a real connector and he likes to get people moving. His passions are cooking, good food, and being in nature.
Six years ago already, Paul was triggered by the enthusiastic stories about trails of Laura Ozinga, a facilitator of the FNL and a good friend. Yet it took another four years before he decided to join. "I wasn't ready for it at the time, all that vague stuff", he laughs. By now he has come back from that prejudice. It was my hesitation to be vulnerable in a group. It still felt like a bump in the road to share personal matters and feelings with unknown people. Once on the trail, that came naturally to him. "The group felt familiar and eventually African nature won me over."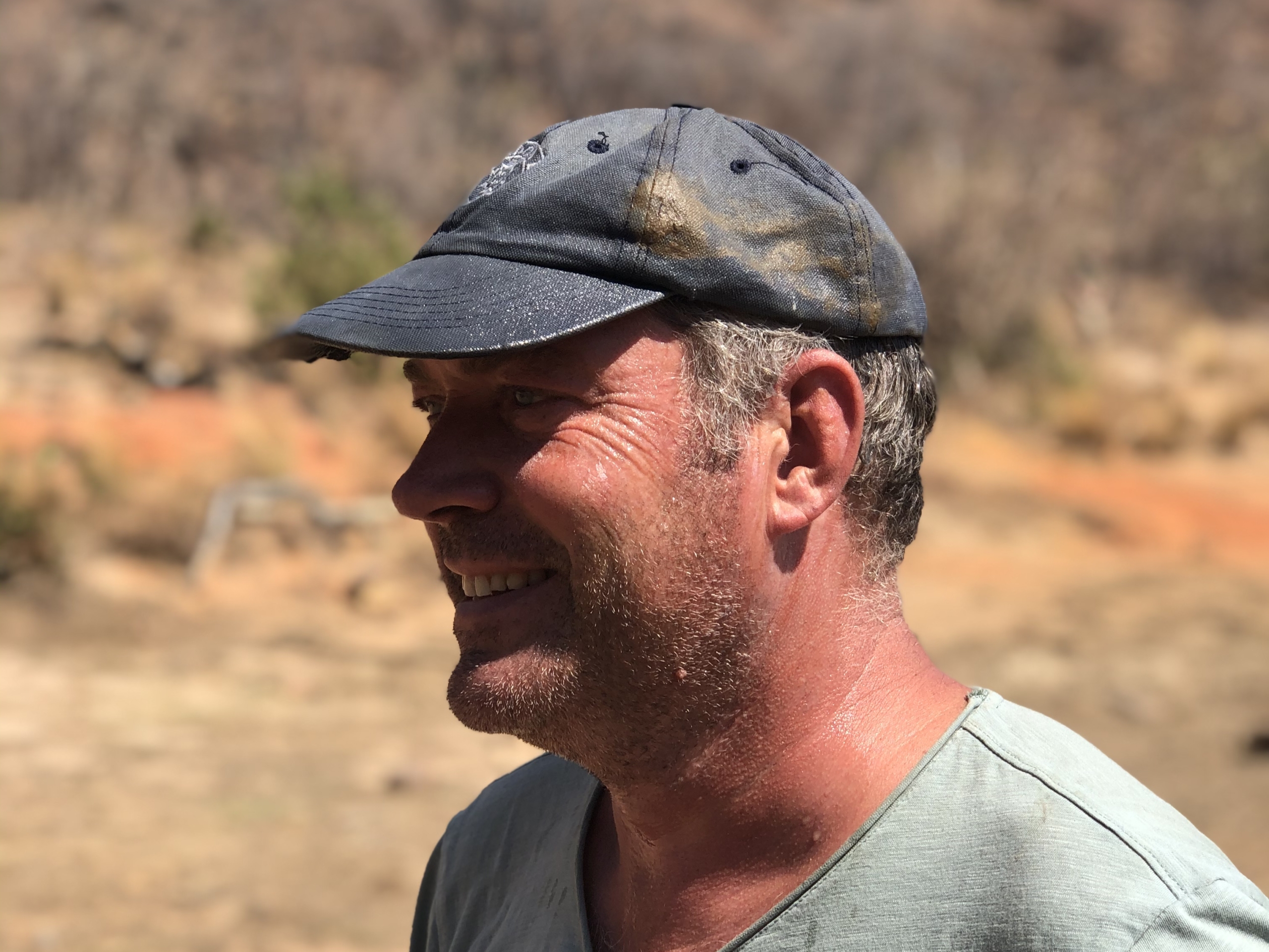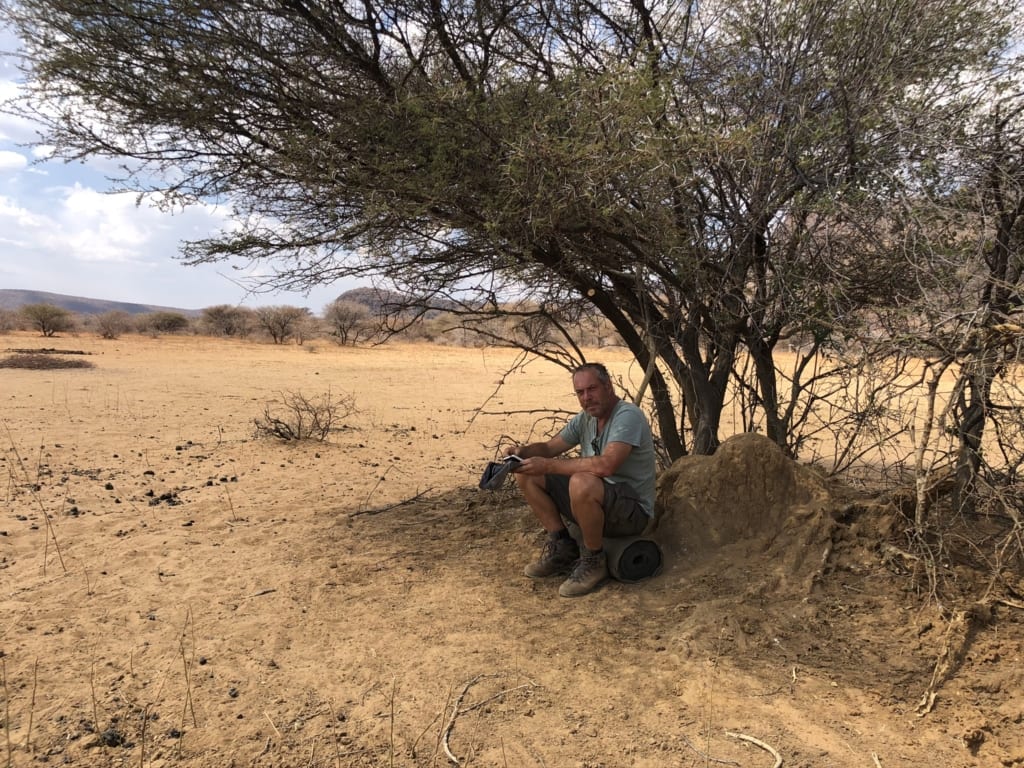 The trail made an everlasting impression on Paul. "You go all the way back to your basics. All the daily responsibilities and obligations are gone. I was so incredibly at ease and "zen" in a potentially dangerous environment. That feeling is so beautiful and strong.' For Paul, it was a mind shift. 'A realisation overtook me of: if I can do this, I can do anything."
Africa brought Paul back to his roots. 'It felt like coming home. One of the three South African guides, Doric, said as he entered the wilderness, 'Welcome home!'
Paul experienced many impactful moments. There was a time when drinking water had to be taken from a lake where there was a hippo. "That brought me back to my primal instincts. It required courage and there was also a feeling of no choice. At the same time there an unshakeable confidence that things would turn out all right. Trust in nature."
One morning, the group waited on a hill in the dark to watch the sun rise. That was magical and exciting at the same time. '"Imagine a lion suddenly coming at us," went through me. The lesson of the local guide was: "don't worry about things that aren't there now, enjoy the moment and if that lion does come we will act accordingly at that moment."'
The moment when he was awakened from a deep sleep by one of the group members to witness a large group of elephants walking by, is also an unforgettable memory.
And of course, there was the night watch where you had to stay awake for an hour at night to keep the fire going and check that no wild animals walked into the camp. You watch over the group.
The participants of the trail inspired each other. "It's extraordinary how you can feel connected to a group of people you barely know. Everyone is so open to each other, and a lot was shared in an atmosphere of safety."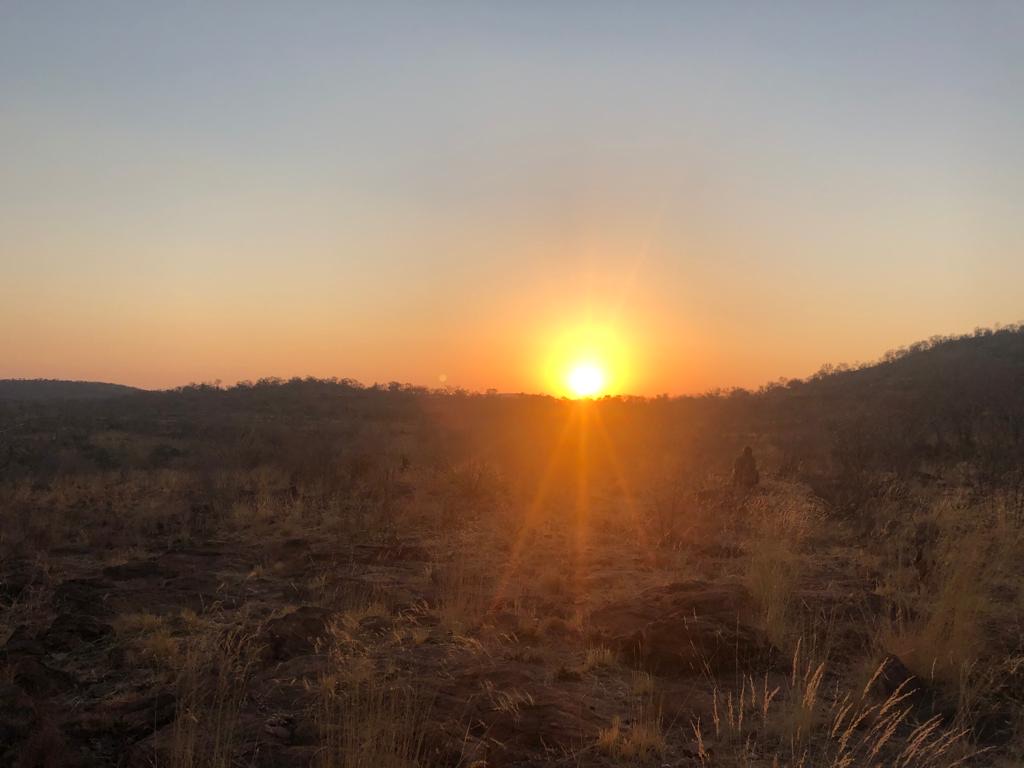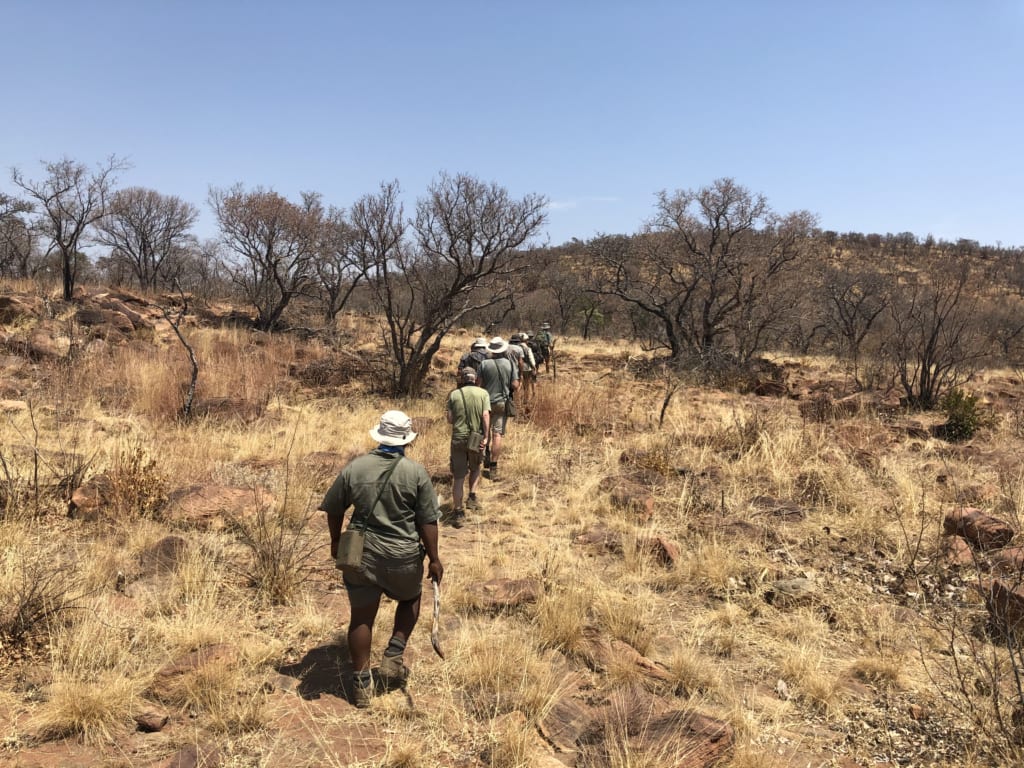 The trip has brought Paul a lot. "For myself, I have come closer to my own feelings. I am less concerned with the future and live more in the now. I have that in many more things now. I also feel that I can put things into perspective more easily."
Even his daughter noticed the change in her father. At St. Nicholas, Paul received a surprise based on his trail experience with a personal message: 'Dad, you have to go through with it!'
He is answering the call – next year Paul will accompany a trail as co-facilitator himself. The journey continues!