Victor Groothengel – Botswana
Victor Groothengel has been happily married for 13 years to Fenna who is a physician at Amsterdam UMC and has three daughters aged 8, 10 and 12 respectively. Victor's purpose is to make an impact on the care and health of people. With that conviction and dedication, he works at an Amsterdam-based 'scale-up' that wants to give lung cancer patients a real chance using Artificial Intelligence (AI).
Aidence is a frontrunner in this field and they work together with a growing number of hospitals in Europe. Victor is characterized by his drive, initiative and genuine interest in others. One of the local guides in Botswana compared him to a 'baboon', a social animal. 'I do recognise that, Ican emphathise well and like to do something for another" says Victor."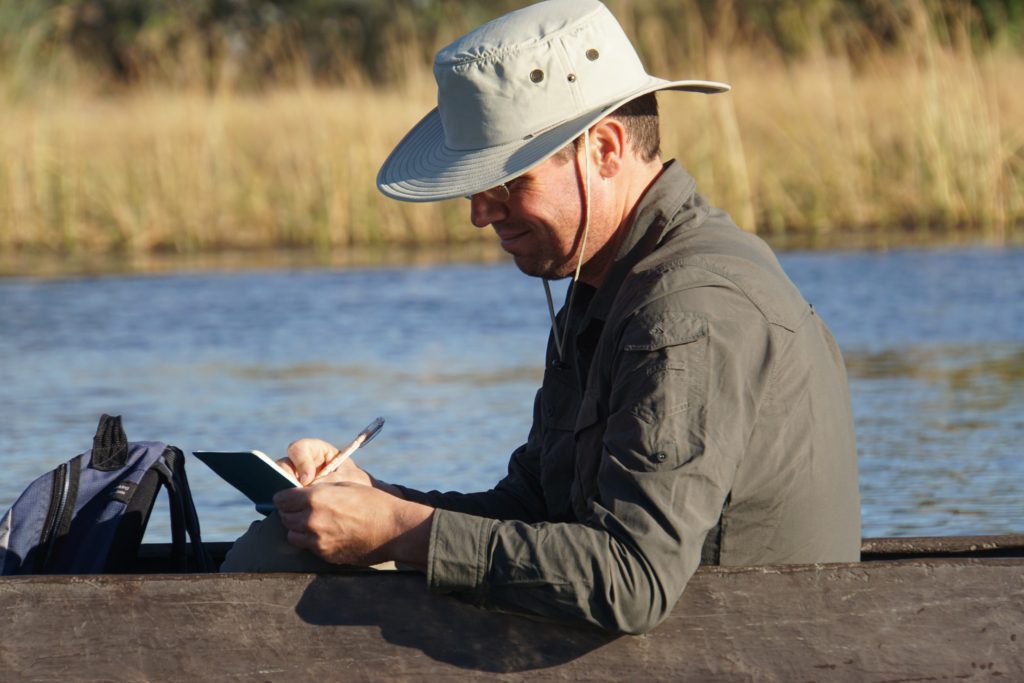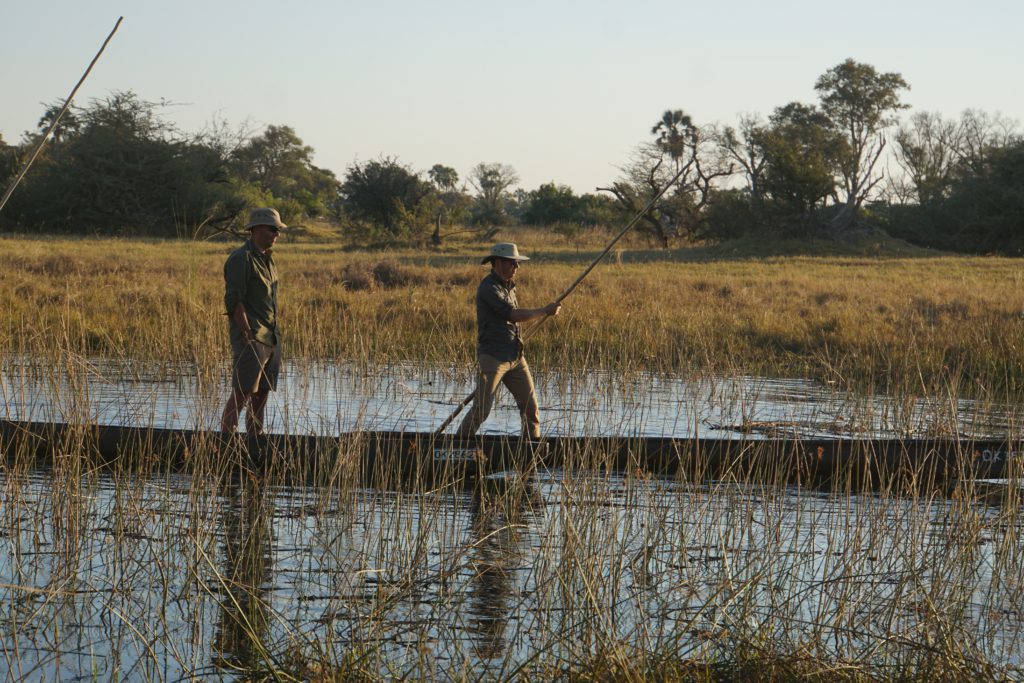 After a 21-year, successful career at Philips, Victor felt some three years ago that he had come to  the proverbial tea break of his working life; the first half had been played. He was not worried about the professional continuation of his career. My ambition and focus on results had brought me much, but it was time for something else. "My competitive drive got in my way at one point. By default I was always impatient, always thinking about tomorrow."
"I had the feeling that I had to learn to connect again. In the first place by learning to listen to myself again. But also by creating more connection with my wife and three daughters. I had unconsciously committed robbery and made concessions to my own emotional life. The road to the top had perhaps dulled me. I longed to live more in the here and now. To learn to enjoy the journey instead of being preoccupied with the end goal."
When a befriended contact drew Victor's attention to the FNL wilderness transformation, he immediately felt that this would be something for him. 'A month later I found myself in a mokoro, a traditional Botswana boat.' On the trail with a group of participants unknown to him at the time, two facilitators and two local South African guides.
With the trail also came the insights, accompanied here by the two facilitators from FNL. "Two wonderfully wise guys. During the trail I learned to feel again and connect with myself. And also how important it is to stand still and take rest. An overriding sense emerged that everything takes place in the 'now', not tomorrow."
Botswana was magical and so different from any safari he had ever done before. "The beautiful swampy river delta. The purity of nature, but also the feeling of being absorbed into the whole and the awareness of being a part of it. It felt almost metaphysical to see myself part of nature. All my senses, physical and emotional were open."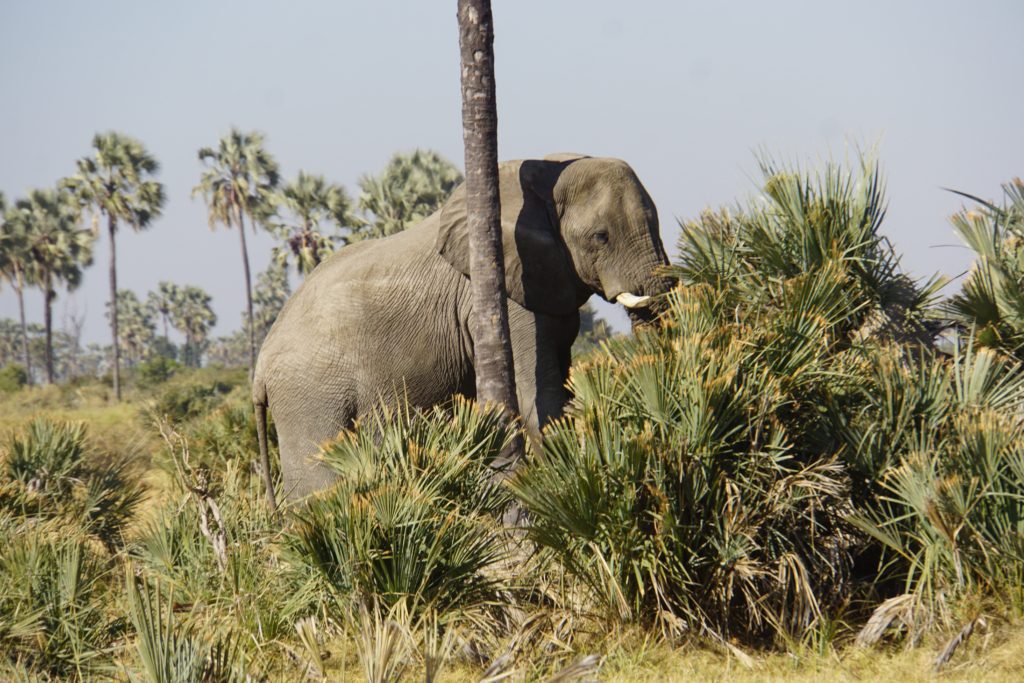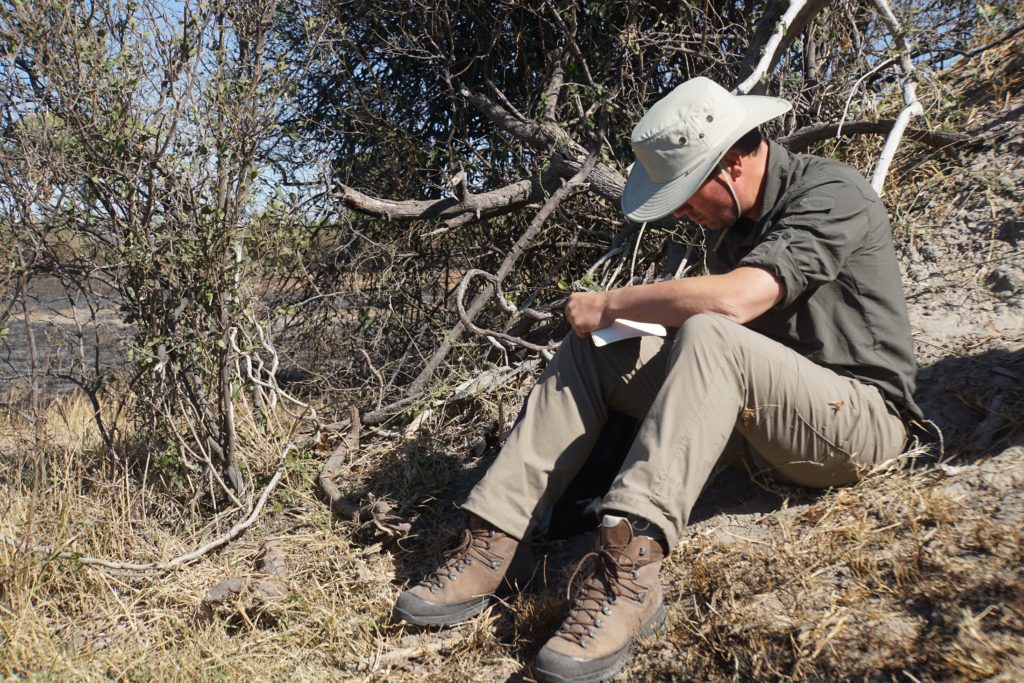 "Every day you sail with the mokoros, sometimes it is wide but often there are parts where it is ultra-narrow. There is a rustle of everything and that can feel quite exciting. A world of animals such as hippos gradually unfolds between the reeds.' The rhythmic paddling of the local guides and everything you see there on the water made an indelible impression on Viktor. 'The whole thing had something fairytale-like to me."
There were several impactful moments for Viktor during the trail. "One of those moments that has stayed with me was the assignment to send a letter to the little boy I once was. The essence of that letter was me telling my little self that he could enjoy the climb on the way to the top of the mountain and that he didn't have to just look up."
"Initially I came back with the idea that I had discovered a new dimension of myself. A side of myself that was less visible. For myself and for others. Later I realized that that side is always there but that sometimes I have to be aware to turn it on'
After a few weeks Viktor realised that he needs to anchor it more. 'For the long term, I now take more rest to be in the moment. And I am more aware of the here and now as a result. I notice now that it's easier to make that connection, it's more internalised."
However, it's never finished for Viktor. "You have to keep feeding it. It's not automatically there. I think in a year or two I'll go on another trail."