Astrid de Reuver – Abruzzo, Italy
"I am a typical Third Culture Kid" says Astrid de Reuver. A child who grew up in a culture other than her parent's. Astrid has since then lived in many places around the world. After international wanderings, including ten years as Impact Finance Advisor in London, she chose Noordwijk aan Zee as her home base with her family of five adolescent daughters and her husband Barry. Talking to Astrid, you immediately sense her drive and perseverance. A woman on a personal mission: 'I believe in the power of business as a force for good to preserve our planet also for our children. And it is my calling to contribute to that.'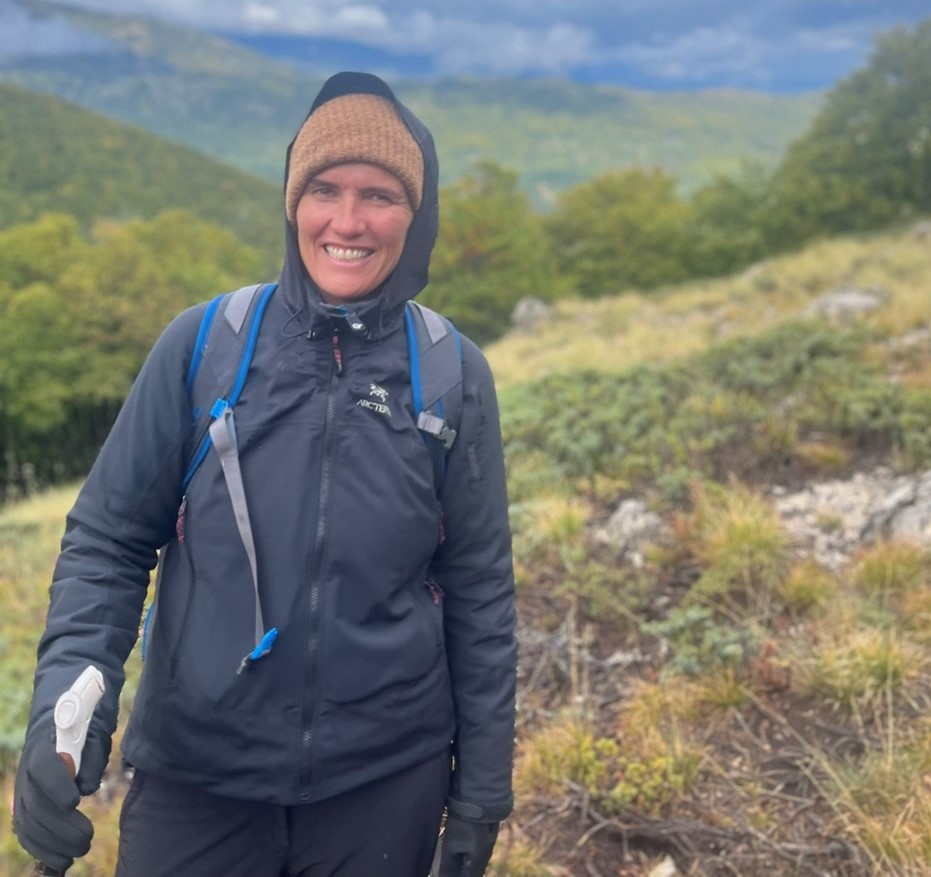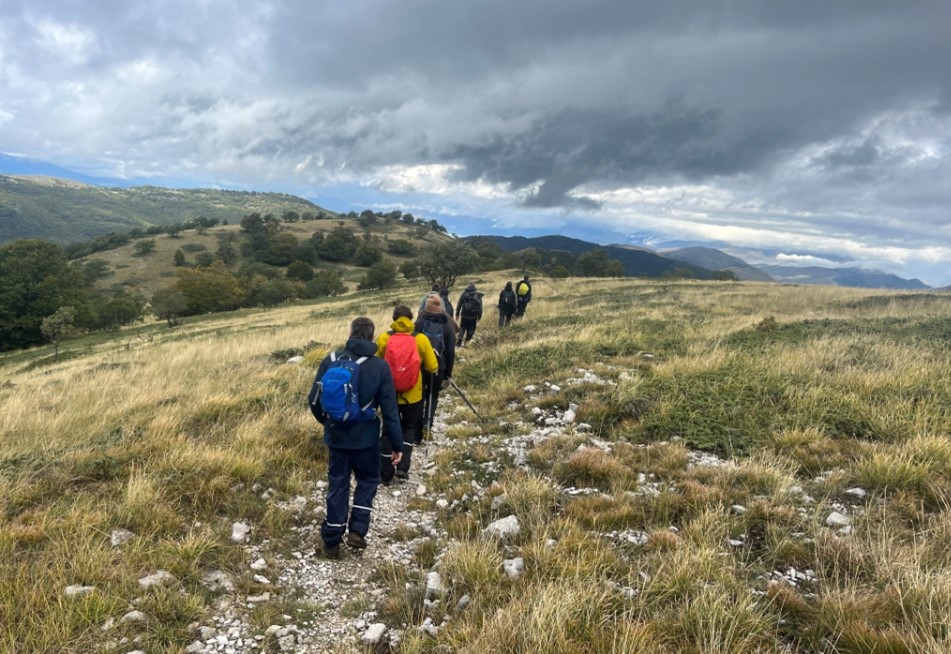 At IMAGINE, founded by former CEO of Unilever Paul Polman, she guided leaders of large companies in recent years to realize this needed systemic change. Meaningful work that also demanded a lot from her personally, which made her choose to take a breather for several months. To get answers to her question, "How can I have the most impact as a human being, but do so in balance with my most important role as a mother and wife?"
Several people in her network had preceded her on the trail, all with positive stories, so she felt this could help her in her process. 'Still, I found it exciting beforehand. You don't know exactly what you're getting into, after all. What types of people can I expect to join me as participants? Can I handle it physically?' The Foundation Workshop before the trail where you get to know the other participants immediately gave her the confidence that in terms of the group it was all right. 'The diversity of personalities and everyone's personal stories inspired me immediately'.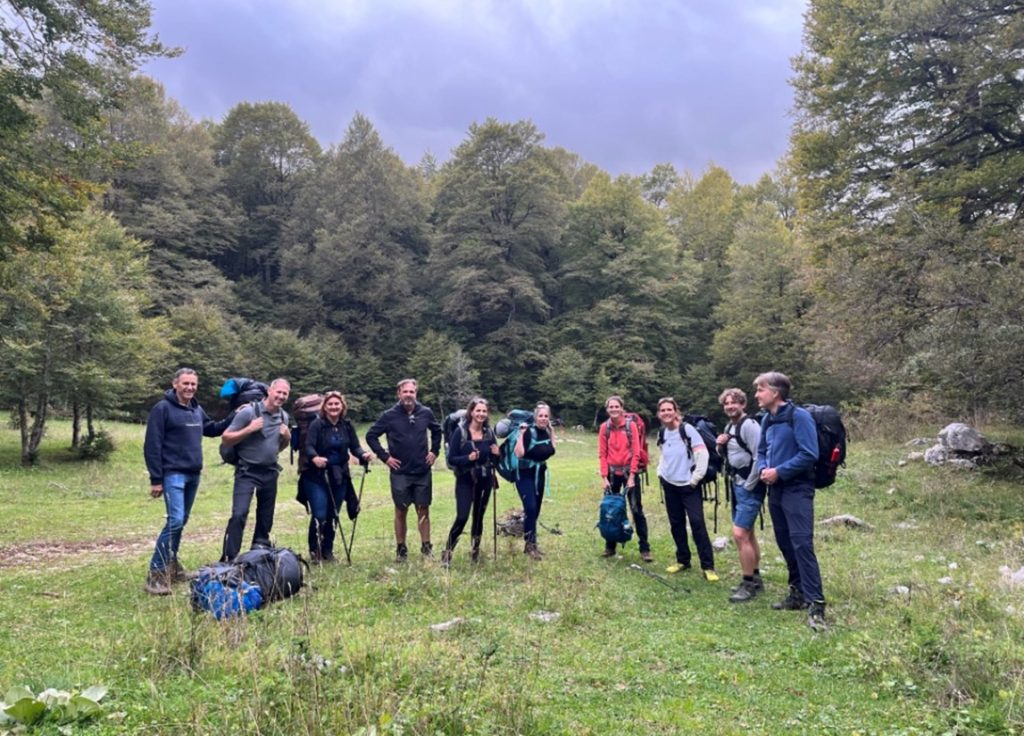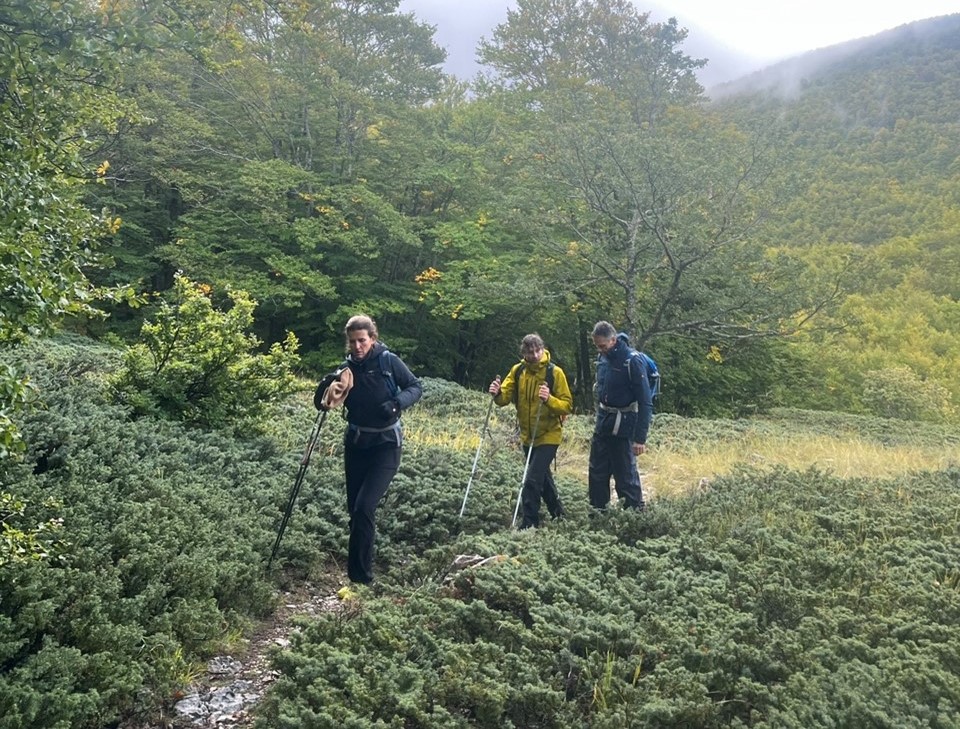 The trail led to the Abruzzo area in Italy. A stunning and beautiful rugged area with a primeval forest of more than 600 years. The area is known for its brown bear population, the wolf packs that roam there and the large number of foxes, deer, wild boar, chamois, otters, lynx and various raptor species, including eagles and vultures. Astrid experienced nature as overwhelming and magical. "It amazed me how quickly a feeling of being completely immersed in another world came over me. At first Astrid was still in her head a lot, but at some point she experienced that all her senses were open and inner peace arose
'Especially the silence walks brought me a lot and made me aware of the moment itself. I can still see the rays of the sun shining through the branches of the tall trees after a rainstorm.
I also became aware of my patterns and reflexes in daily life. I came closer to my feelings than ever, a movement from my head to my heart. A sense of gratitude emerged for the richness of my life. I knew that, of course, but I intensely felt what is most important to me, the love for husband and my children: my essence.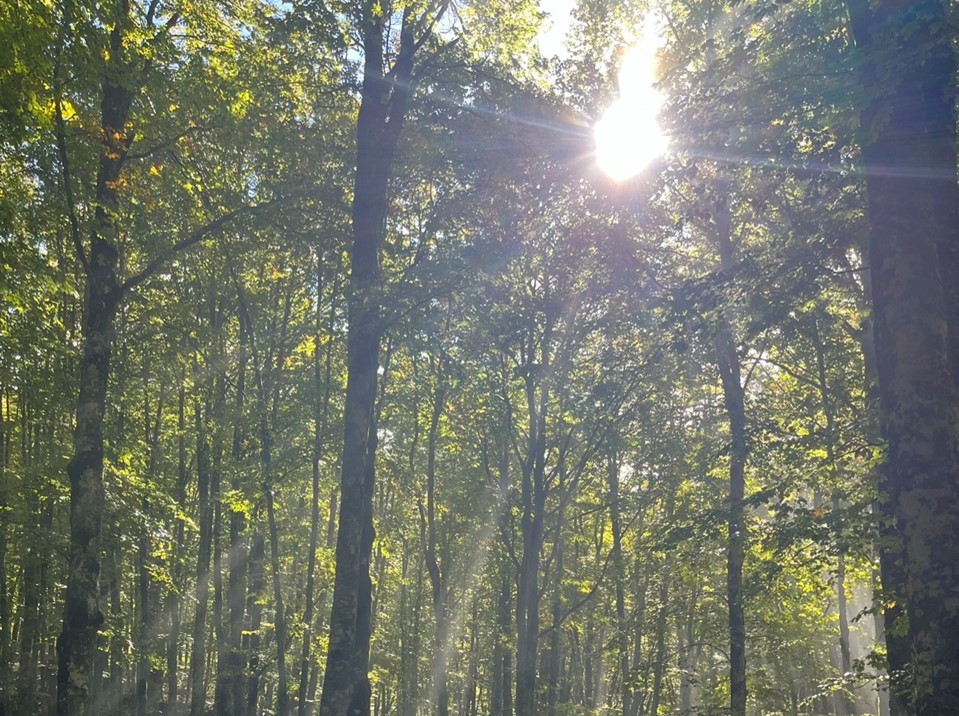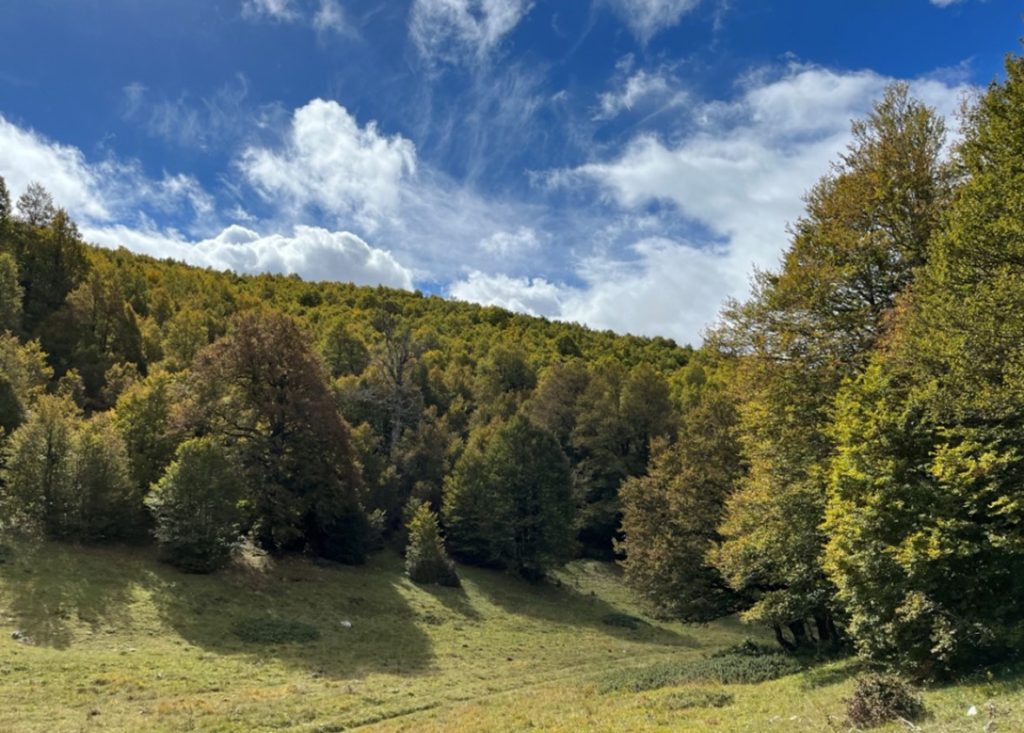 The effect of the trail is still palpable for Astrid months later. 'I experience more peace and awareness in the things I do.' Small changes had great impact, such as leaving the phone downstairs in the evening, walking in the dunes more often and paying attention to morning breakfast with the family. 'I am also much more conscious of my own personal transformation and the choices that come with it. 'The opportunity of a lifetime came along and yet I passed it up because I know better than ever what's important to me.'
Sometime later another opportunity arose where Astrid can shape her personal purpose: to make an impactful contribution to the necessary systemic change to preserve our planet. But balanced with her role as a mother and wife.
When asked who she feels a trail is appropriate for, she replies with a smile: "I have told everyone dear to me to go too."
Her husband Barry has been on a winter trail to Norway after this advice.