Kim Potters – Turtmanntal, Swiss Alps
Kim is a mother of 2 young children and married to Koen who runs his own business. Kim has no lack of ambition. She pursues her passion for marketing as Global Director Marketing at AkzoNobel. Kim gets energised from getting things done, creating movement within teams and achieving success together with others.
Her ambition has always been a driving force, but the question Kim has struggled with is how to balance a busy international career with a family life with young children. 'When I went on the trail to the Alps, I toyed with the question of what my next career step would be. But also: what is really important to me? I wanted to explore what I really wanted and not what others expected of me. Always higher, does that make me happier? And how can I experience pleasure, enjoy impactful work, but also fulfil my role as mother and partner of Koen as well as possible?'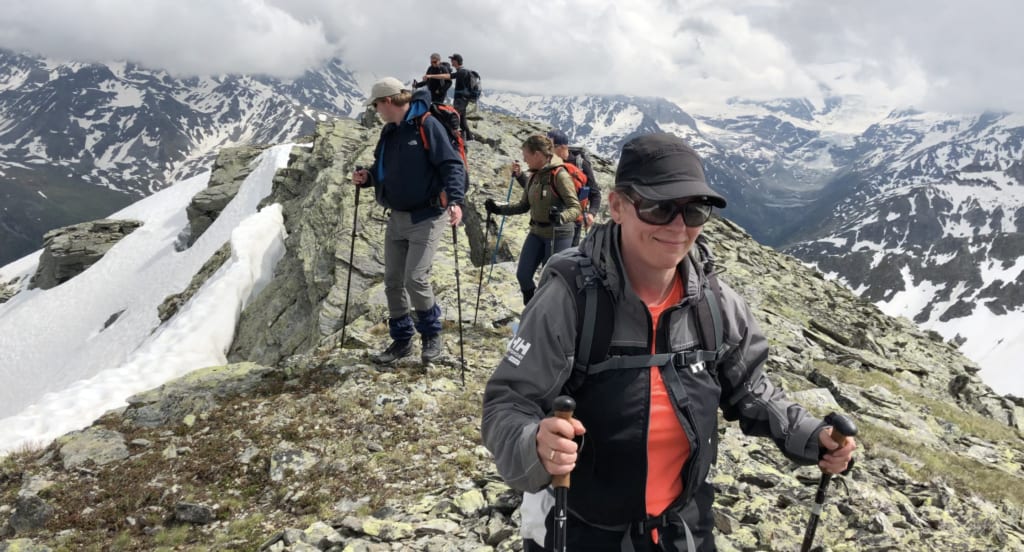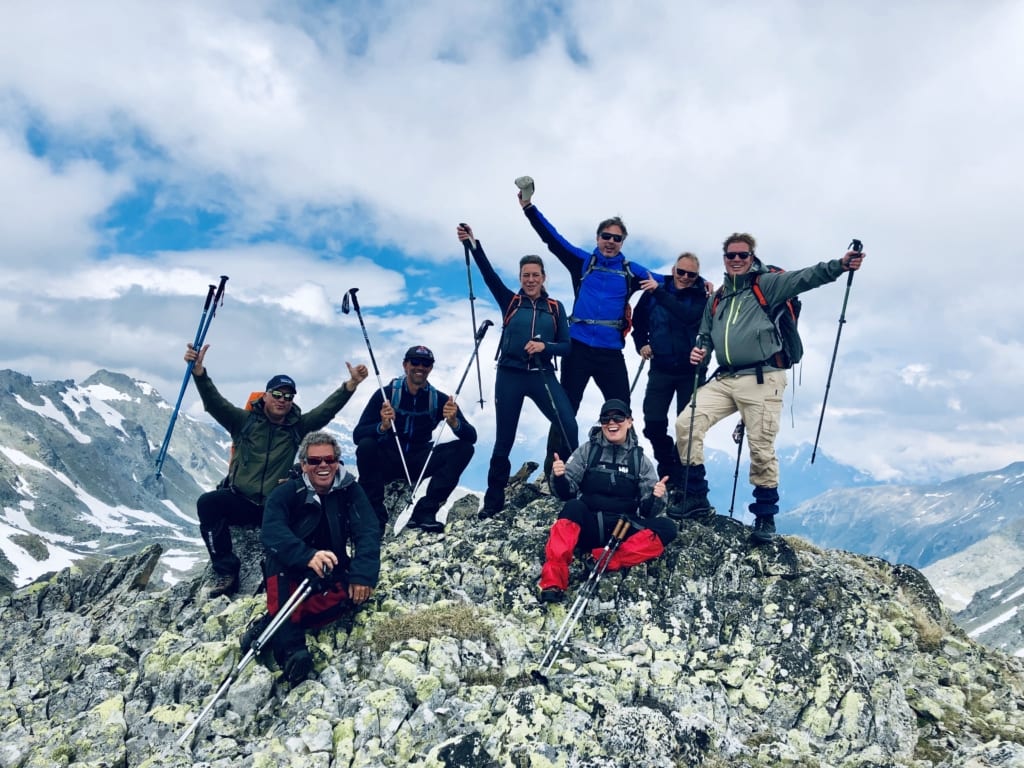 With these questions, she went on a trail to the Swiss Alps. The trail turned out to be a good fit with her needs. 'I found it such a fantastic experience, for me the program is in my "top 5 experiences".' Everything was downright awesome; being one with nature; the simplicity; the feeling of going back to basics; the physical daily exertion in hiking in the mountains, which although firm, was doable. But above all the space in my head to think and feel, space without distractions.'
Kim did not know the other participants beforehand, but during the trail an intense bond was formed. She is still in contact with a number of them. 'It was a really nice group of people and I got a lot of insights from the group. We often had wonderful conversations around the campfire and I experienced a lot of support from the group.' These were not just serious conversations: 'we also had lot of laughs.'
The trail has brought her a lot. An important insight for Kim is that balance in work and private life is crucial for her to feel good, and that enjoyment is an important part of that. 'One can't overshadow the other. I've also learned that sometimes it's okay to take a break from ambition. It doesn't always have to be higher and more. I also realised how important my partner is to me. I really did feel like a different person after returning.'
There were countless moments that impressed her, but one feeling she can recall to this day is a moment when she looked out over the valley. 'We had climbed quite high, and I was standing alone on a rock. At that moment I felt very powerful, grounded, with my feet firmly on the mountain. I still think about that regularly'.
But there was also a greater appreciation for simplicity. 'For example, how wonderful it can be to brush my teeth in the ice-cold water of a stream. That ease is also nice'.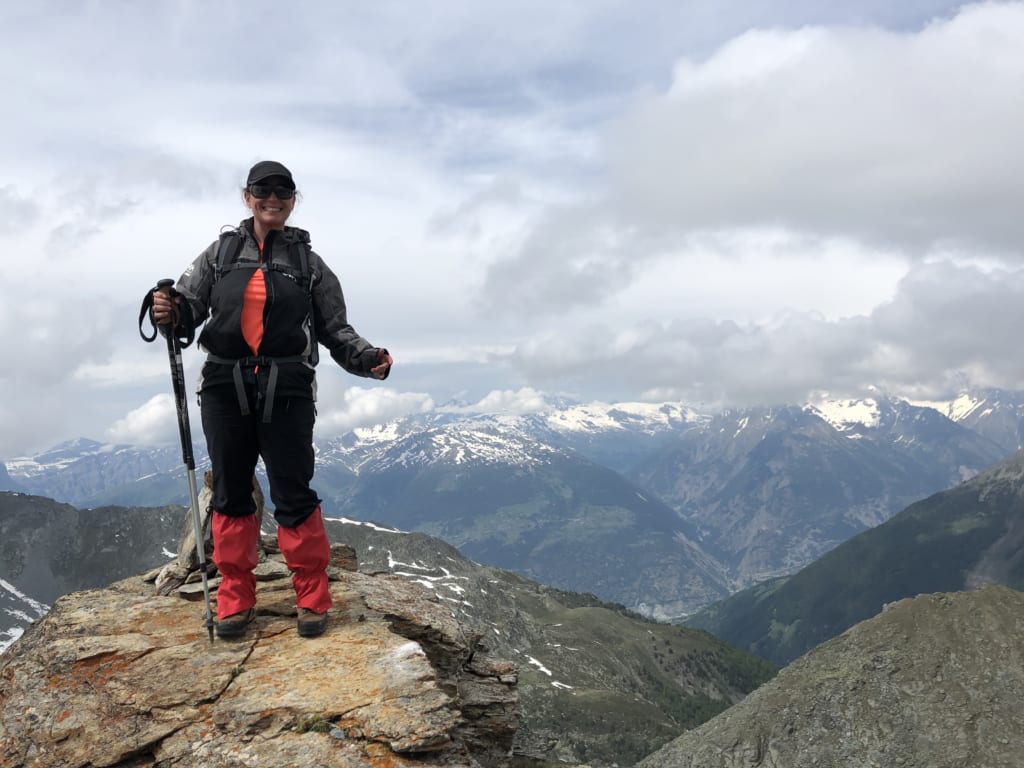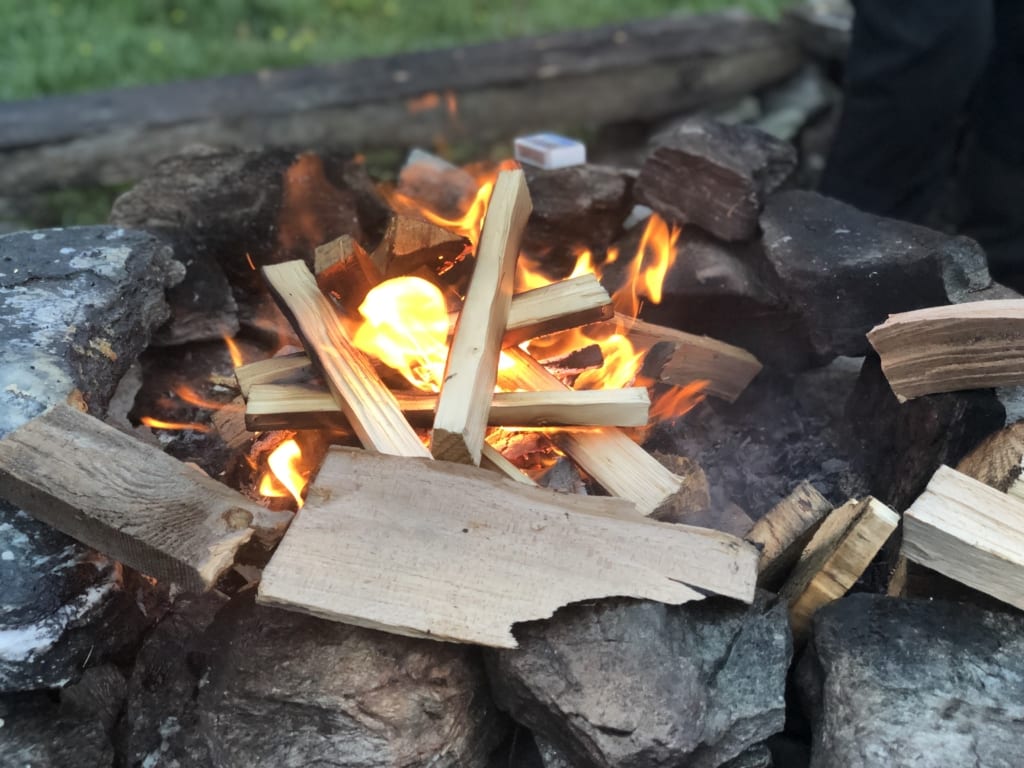 During the trail not only insights arise, but also intentions to do things differently. In Kim's case that also led to different behaviour: 'For example, I started working at home on Fridays, which was a big step for me'.
Although Kim still has moments when she falls back into old behaviour, a number of things have changed for the better for her. 'The FNL program has brought me closer to myself. I feel calmer in the choices of my future steps. I feel less like I always have to keep going'. The little book she wrote in a lot during the trip is always within reach in her work bag. 'Sometimes I look something up. How did I feel or formulate that at the time? And sometimes I write something more. With that, for me the journey continues'.
When asked if she would recommend it to others her answer is revealing: 'I would love to go again.'