Lenoor Soesbergen – Year Program Natural Leadership
Lenoor Soesbergen participated in the Year Program of Natural Leadership in 2020/21. A year-long program with a pit-stop each season in the Netherlands at the beautiful Erfgoed Bossem in Lattrop. She is married to Bjorn and mother of Diede (4) and Bram (6). She is Manager of Innovation and Quality at the national childcare organisation Junis, where she manages a team of policy makers and educators. Lenoor has a passion for making music and loves to sing.
After an information meeting for the Annual, Lenoor knew that the Annual was really something for her. "I have always had the drive to further develop myself, to get closer to my core. And I am convinced that we can learn a lot from nature and its rhythm. Leadership and nature are themes that also fascinate me personally."
Four meetings during a year of one and a half days in an inspiring place. "The location Erfgoed Bossem felt like a warm bath. The landscape feels like mine, it feels very unique."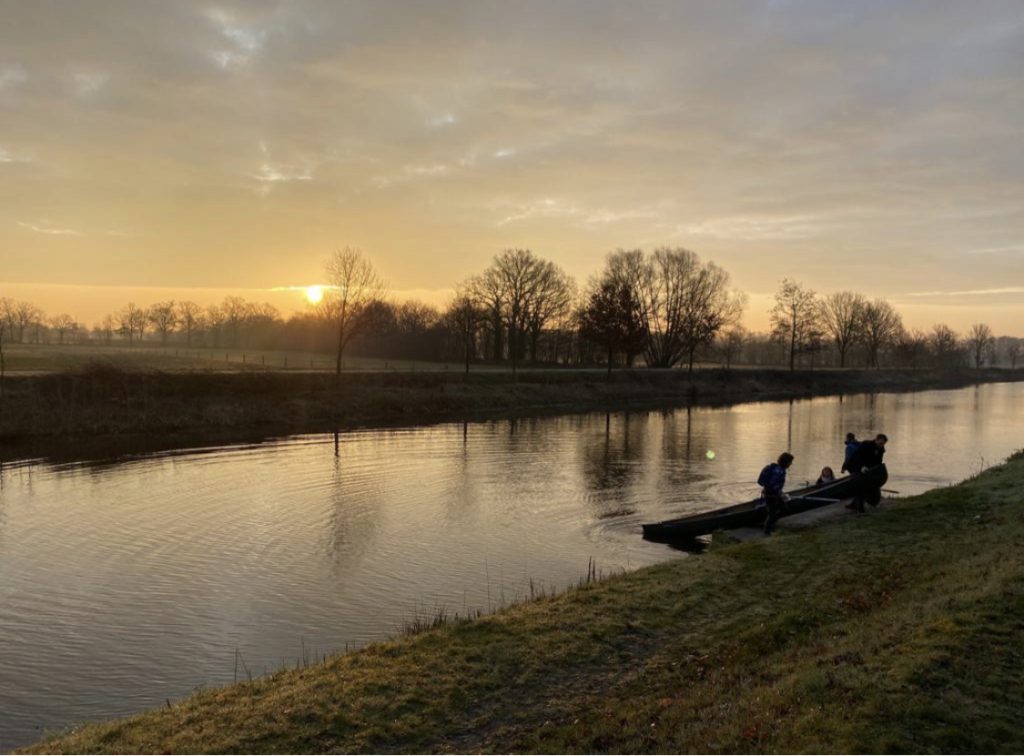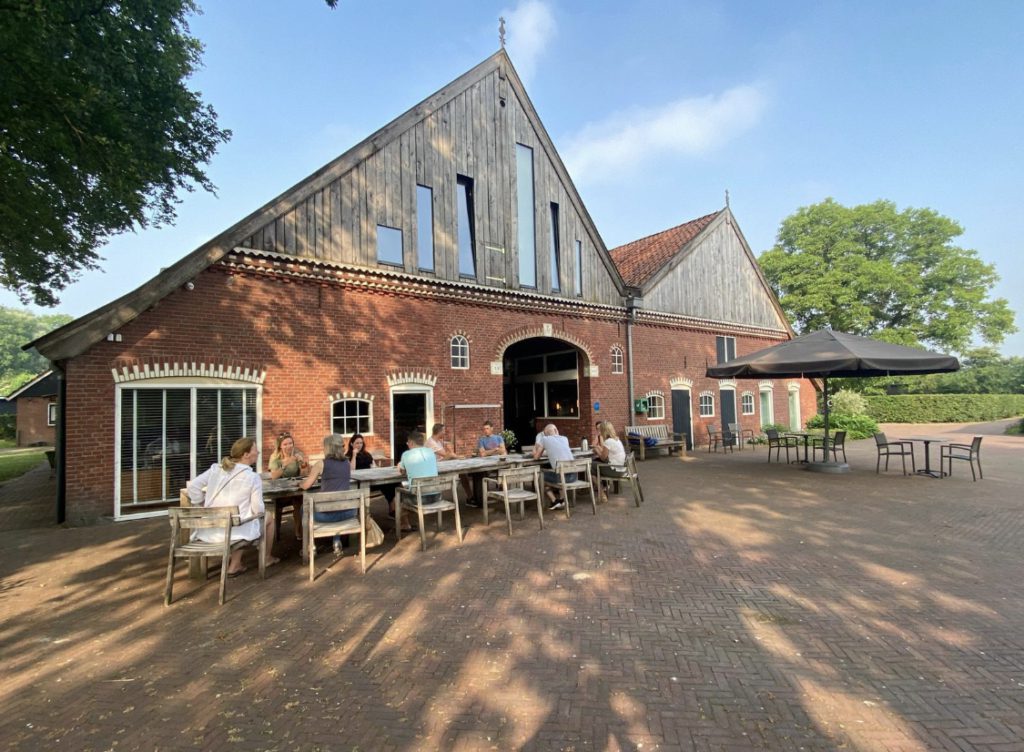 Participants spend a year working on their own personal themes. The beautiful nature of Twente plays an essential role in that process. They learn to move with the rhythm of the seasons. Each pit stop per season is completely different, but there is a common thread.
What appealed to Lenoor is that it is a journey that gave her an enormous depth in personal growth. In autumn, the season that symbolised letting go, the insight came that she had long suffered from an obstructive belief that she should always take care of others. "I had that tendency since childhood. In the process I ignore what is good for me and, not unimportantly, do I always take the other person seriously?"
Winter surprised Lenoor. In that season it was about turning inwards, not having to do anything, being still. "In this season I realised that there was still something of shame in me about how things used to be with us, there was no family life where I felt supported."
"I had to do it on my own back then, and felt like I wasn't allowed to ask for help. That feeling was still in me." By acknowledging this, Lenoor created the space to do things differently and to stand up for herself more.
Space turned out to be the theme of the Year for her. "If I really give myself space, what will present itself?" She used spring, the season of budding newness, to experiment. "A key moment was when I accepted help in my process from one of the facilitators to spend an afternoon walking in nature. That seems like something small, but accepting the help was big for me."
Summer represents light and celebration. "Over the summer, I've been bringing my femininity and my strength into the light. That has been my harvest. It felt like 'beyond' shame."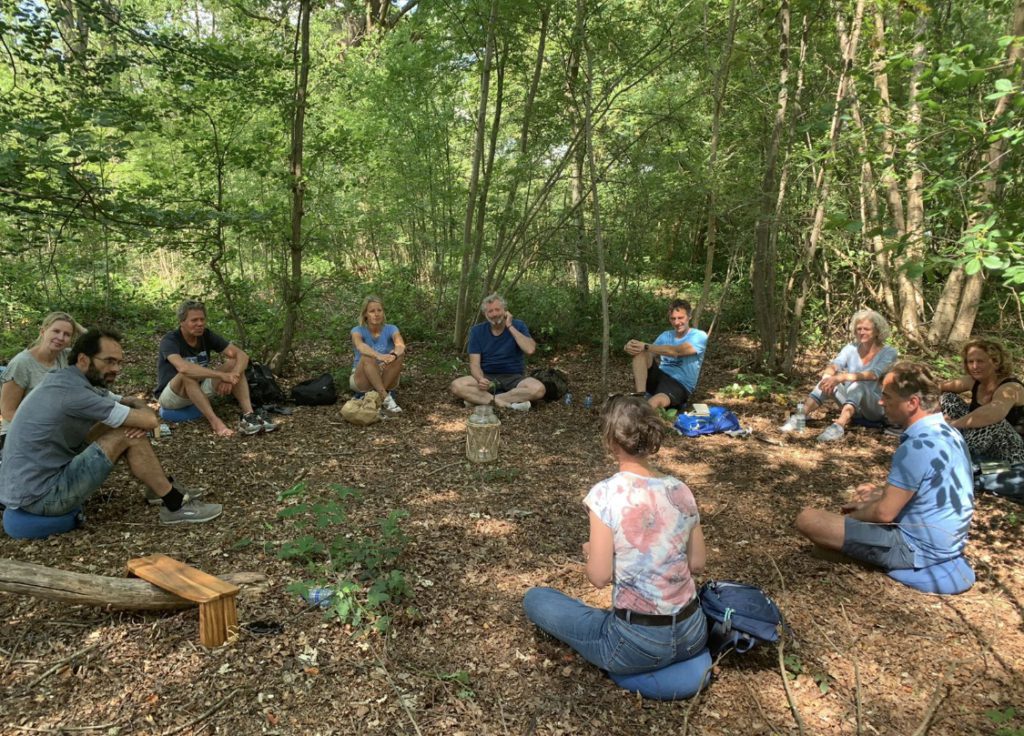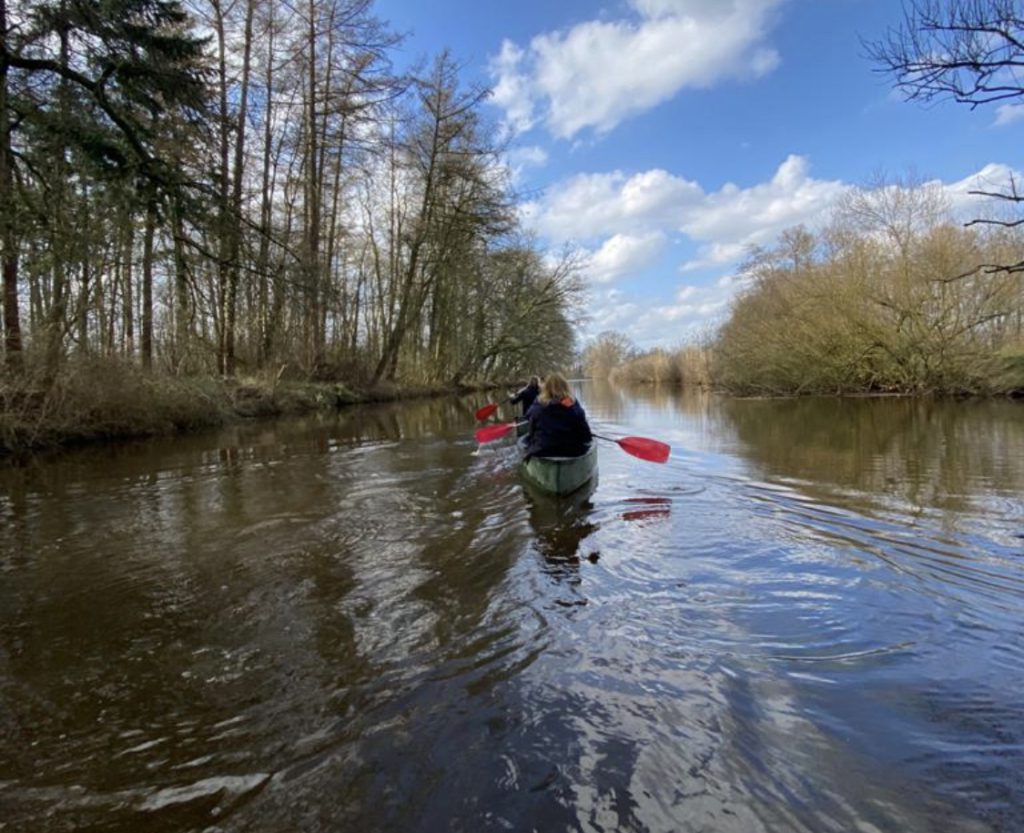 Looking back, Lenoor is incredibly excited. "The year was awesome, within no time there was huge connection and deepening between the mixed group of participants. Everyone gave each other space, nothing was weird or awkward. There was not a single moment where I felt vicarious shame. The experienced facilitators created an atmosphere where everyone felt completely safe. The campfire talks were magical – listening to each other on a deeper level was so inspiring. I really grew as a person."