FNL Solo Quest on June 30 and July 1 in the Netherlands
Take a step back from your daily routines during a Solo Quest in the Netherlands on June 30th and July 1st.
Busyness, rush and lots to do paired with little time. A familiar picture for many. We often ask a lot from ourselves: we want to do our work well, spend enough time with family and friends, contribute to the world, and additional to that, be healthy, fit, and happy. In the midst of all of this, we sometimes forget who we are and what truly brings us joy, it becomes a challenge to stay connected with our inner selves. In times like this, it can be liberating to break free from the daily patterns we find ourselves in, slow down, and consciously pay attention to what we are experiencing.
The Solo Quest creates space and time for that, with nature as its source of inspiration used as a powerful mirror. Therefore, in collaboration with The Nature Collective, we are excited to announce an FNL Solo Quest on June 30th and July 1st. This Solo Quest can also be used as a follow-up to a previous trail to, for instance, refresh your trail experience or deepen and anchor the insights gained.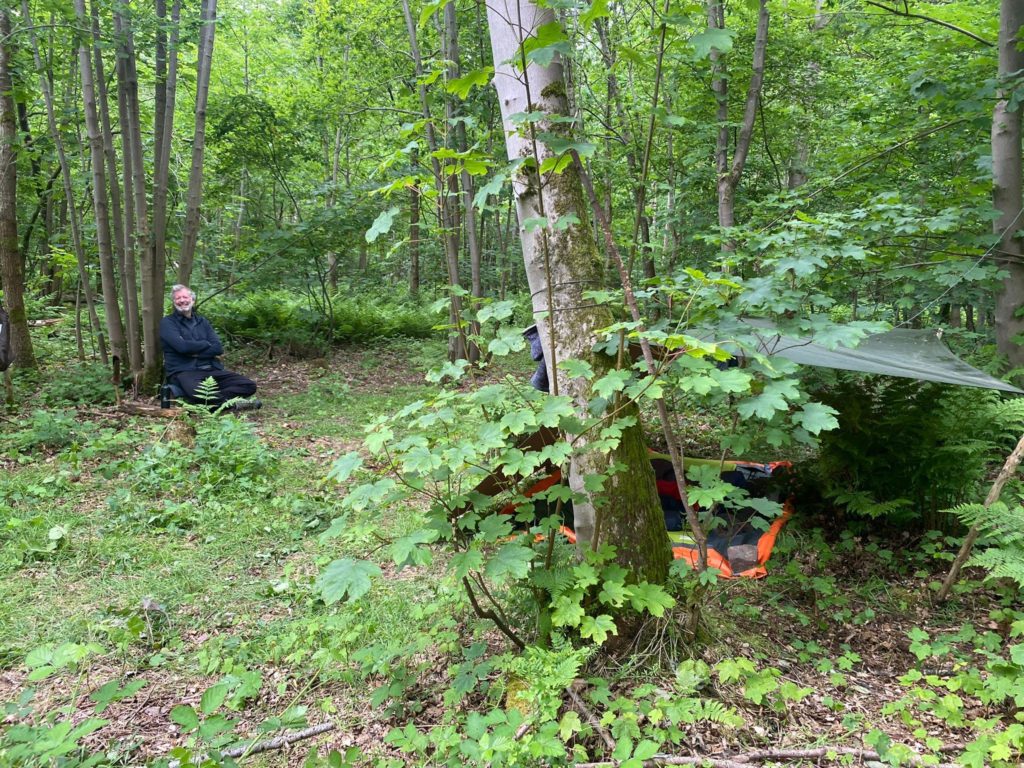 An ancient ritual
The fundamental idea behind the Solo Quest is ancient (and has been used as, for example, a rite of passage in many cultures and religions): connecting yourself with a higher consciousness and using nature as your "teacher." During a Solo Quest, you can expect spending several hours by yourself in nature, practicing the art of self-trust, self-discovery, and "being with what is." This almost always results in peace, acceptance, and fresh insights.
Content
During the 2-day FNL Solo Quest, you will at least spend 20 hours by yourself in nature. Following a preparation with the group, you will find a spot in nature where you will spend your time, without a phone or watch, within a self-made circle with a diameter of roughly 2.5 meters. We will provide you with a tarp for rain and wind protection. To stay comfortable at night, you will need to pack a good sleeping bag and sleeping mat to keep yourself warm.
For more information or to subscribe, click here